OHNE TITEL + KABUKI
Ultramodern fashion designers Ohne Titel reflect on their creative partnership with visionary makeup artist Kabuki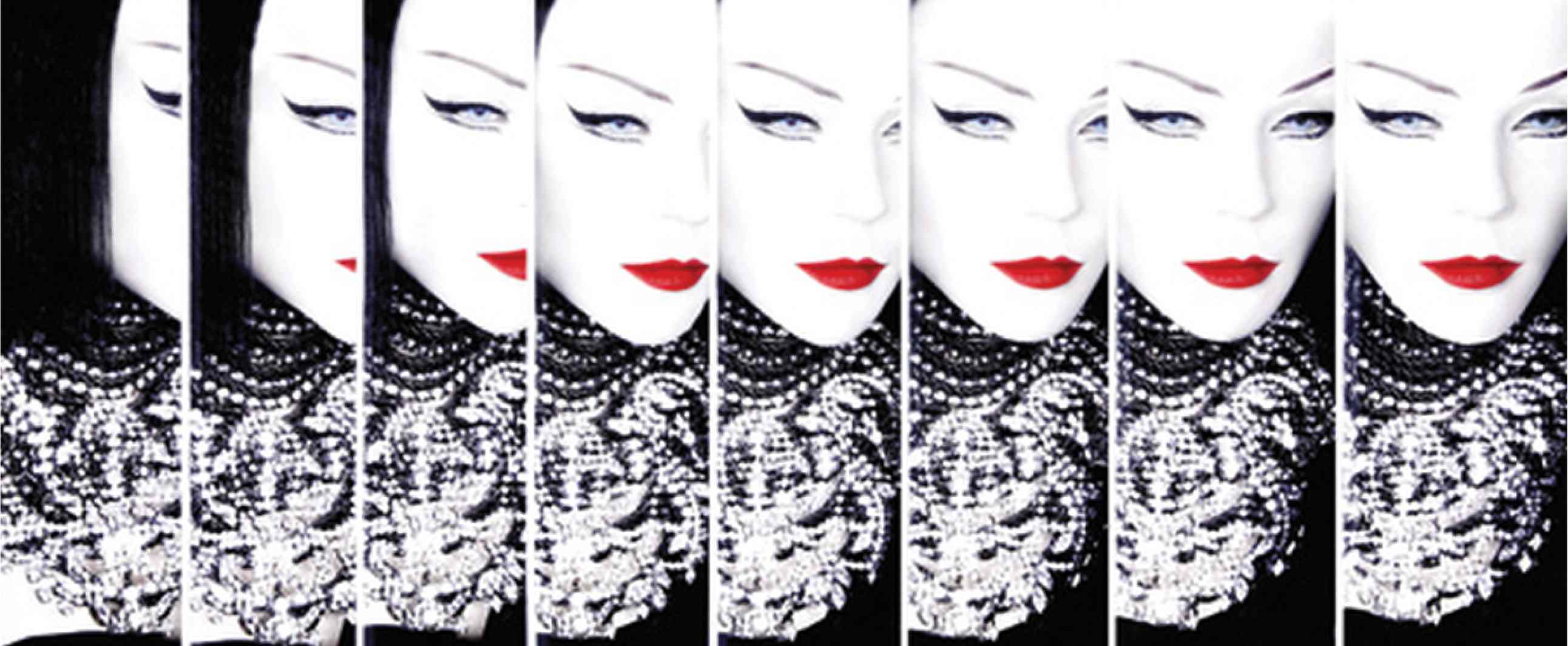 Made for Fashion pairs leading fashion designers and makeup artists for a candid head-to-head conversation about creativity, collaboration and catwalks
Upon debuting their first collection in 2008, Alexa Adams and Flora Gill of Ohne Titel (that's German for "untitled") became immediate darlings of the New York fashion scene. Their confident, architectural knits take athleticism to a new level – one that's fierce, ultramodern, always fresh. No matter the season, the Ohne Titel woman is always effortlessly, enviously cool. Their muse is not a traditional beauty, and the small twists and turns that shape each season's makeup look speak strongly to that.
For the past two seasons they've worked with makeup artist Kabuki, beloved for his unique sense of flair – envisioned everywhere from the NYC club scene to Seasons 1 and 2 of Sex and the City to Rihanna, Katy Perry, Lady Gaga, Madonna, Michael Jackson and every major fashion magazine. Their three powers combined make for one game-changer of a team, posed to blow up the runway with their visionary artistry. Here they discuss inspiration, the power of subtlety, and why the best in beauty requires confidence and truth.
Alexa: The first thing that always strikes us about the Ohne Titel aesthetic is that it's about a strong woman. There is that sense of individuality, but also this idea of inner strength and a little bit of fierceness.
Flora: It's for a bolder woman. I do think that there's something about confidence and individuality. That's the most important thing. People with confidence are beautiful no matter what they look like. And that's what you have to express and try to bring out with makeup.
"People with confidence are beautiful no matter what they look like. And that's what you have to express and try to bring out with makeup." – Flora Gill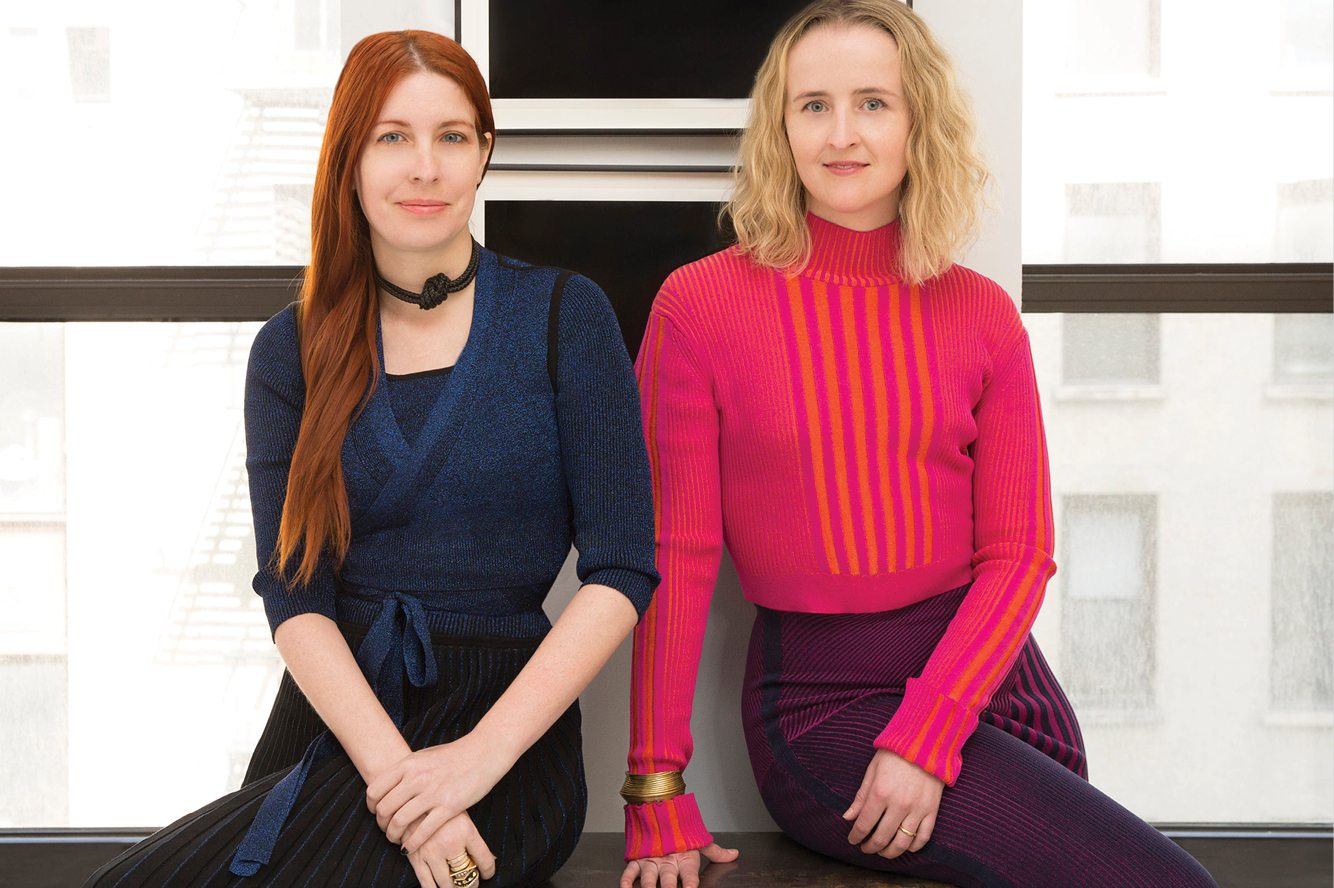 Alexa: As a company we have a certain aesthetic that is a stronger woman, but at the same time doesn't feel "costumey" or overly made up. It's very modern. But it's different working with you, Kabuki, because we're working together, so that's going to elevate what we're doing, or bring it to the next stage. In fashion we're always thinking about what's happening next season.
Kabuki: There's a great deal of thought and care that I can see visually when I look at what you present to me. It's set the bar high, so it's about meeting in that place. I like to work with people who have good taste. I like the perfection of zoning in and getting something absolutely right, instead of second-guessing too much. That's why simplicity can sometimes be more beautiful. It's more about a refinement process.
Flora: I also feel that working with talented makeup artists really brings a lot to the table. We can come to you and say, "this is what we're feeling, this is what we're doing," and then you respond with an interesting idea or interpretation.
Alexa: Both Flora and I were big fans of your work before we began working with you – it's your real particularness. You'll see this relationship between shapes and colour and the face. It's something that's visually strong but also feels fresh and contemporary.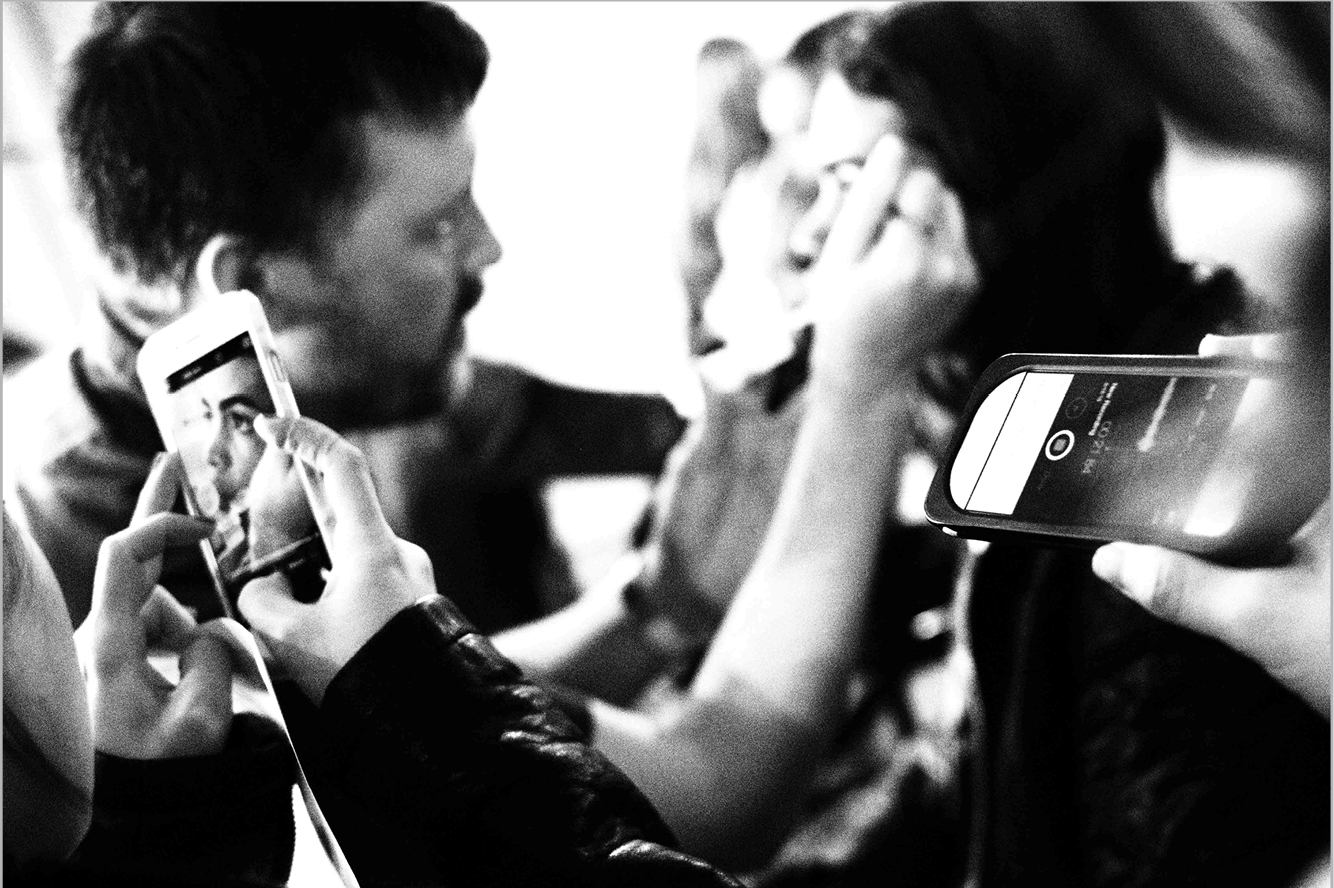 Kabuki: This is our second show together, so we're still getting to know each other. But we just start somewhere and then react to it. For me, what's important is to listen. To try to absorb as much as I can, and to try not to just interpret what they're saying but to keep my mind open as well. It's very easy working with you, because the inspiration is there.
Flora: One thing I love about seeing you work is how subtle everything is – the difference between something that's perfect and something that's just a little off is so minute, so small, that it's beautiful to see it all come together.
Kabuki: Thank you. I just have a tiny area to worry about, and you've done most of the work for me. I just want to do it justice.
Alexa: That's the best part – seeing all the elements together, when you see the right girl in the clothes with the right makeup and right hair.
Flora: It'll blow your mind.
Kabuki: Everything has a relationship to something else. Sometimes leaving something plain is more beautiful than adding something. It's at the end that things come into sharp focus. It's good to have a clearly defined aesthetic but still have flexibility for things to happen spontaneously. It allows the looks to have an effortless quality or lightness to them that isn't overthought.
Flora: We've always had some aspect of our makeup that pushes it a little bit, even if it is a very clean, beautiful skin look.
Alexa: You want that twist, that interesting moment.
Kabuki: You can do something a little bit different and it doesn't feel like theatre, it feels like a cohesive message. It's the integrity really. Truth is integrity. Beauty is truth. There's something there that's undeniable.