HOOD BY AIR
How Hood by Air galvanized fashion – Shayne Oliver in conversation with makeup maestro Inge Grognard and stylist Akeem Smith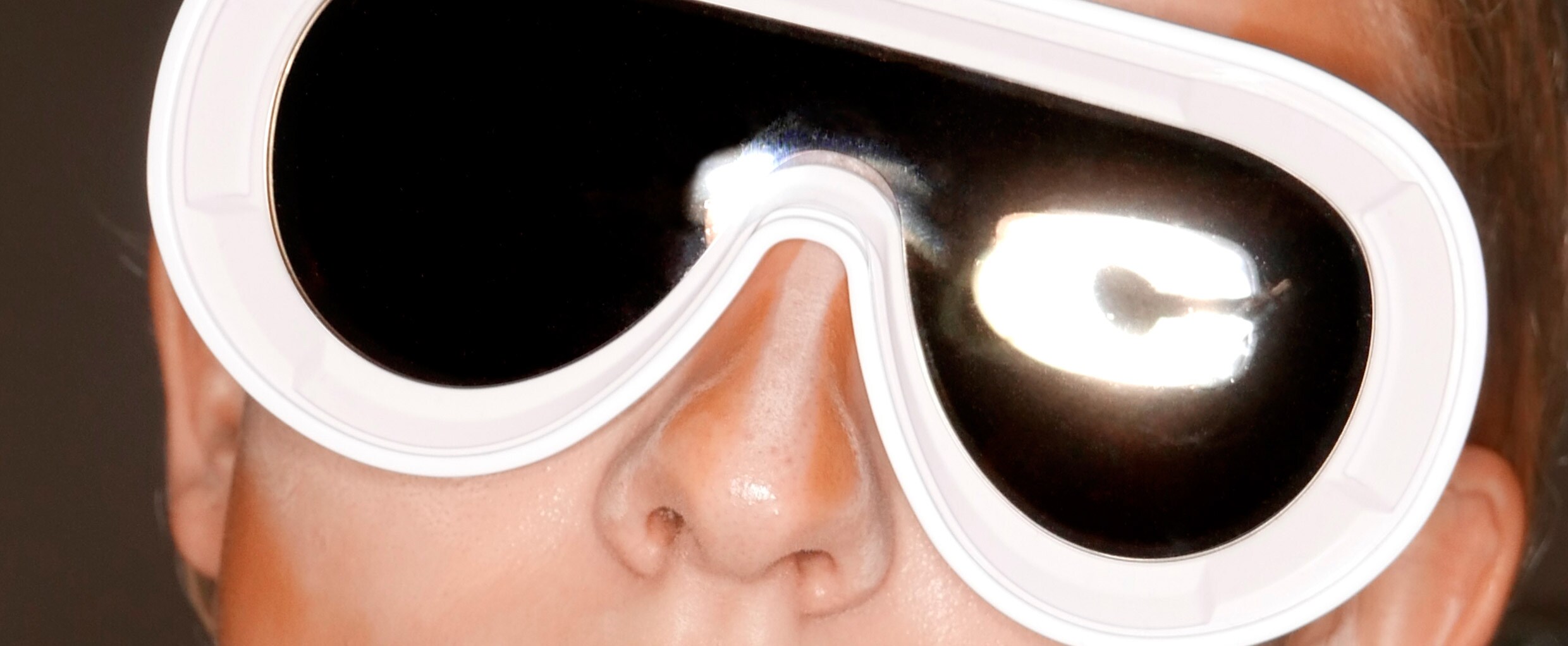 Made for Fashion pairs leading fashion designers and makeup artists for a candid conversation about creativity, collaboration and catwalks
Conceived in New York's explosive genderqueer underground, Hood by Air – founded by Shayne Oliver – has been disrupting the fashion world for almost a decade. From hair-whipping Voguers, to an army of mouth gag-wearing boys and new musical collaborations with Total Freedom and Arca, the brand serves an infectious assault on our senses that goes far beyond the normal constraints of fashion. At its core, Hood by Air is about community. It's something you can feel today in the studio a day before the show, where stylist and art director Akeem Smith, DJ Venus X and artist Ian Isiah are all buzzing around in the chaos, contributing their energy to the show.
This season, Hood by Air presented "Galvanize" – a collection that rejected authority with fetishized uniforms and ended with a sound of a school bell disrupting models on their phones. They even summoned us to one of their notorious after-parties with a detention card. Working with makeup anarchist Inge Grognard for a second season, they took their beauty references from extreme, labour-intensive contouring YouTube videos. A true visionary, Grognard shaped the anti-fashion aesthetic of the mid-80s working with the infamous Antwerp Six and Martin Margiela – she collaborated with him for 40 seasons (20 years) until his departure – cementing her love of challenging the possibilities of beauty. Here, Shayne, Inge and Akeem discuss the creative process behind their collaboration and why the craze of Kardashian contouring needs to be exposed.
Akeem: Everything always starts with Shayne's cell phone! (Laughs)
Shayne: It's true. We're always sending each other things that are a reaction to what's going on socially. This season, I started watching all of these contouring transformation videos on YouTube and was really interested in the ones that didn't seem too drag-like. I loved the people that were more like, "Oh! I'm going to look like this regular secretary girl today.'"(Laughs)
"It's so important things DO get lost in translation. That's how we allow each other to play – it's where the creativity comes in. You want the other person to experiment without forcing it." – Shayne Oliver
Inge: I saw them too! I was looking at them even before you sent me the reference pictures and said, "My god! How do they do that? All of these layers and layers." It's not just young girls, but young boys too. Perfection for me is something totally different.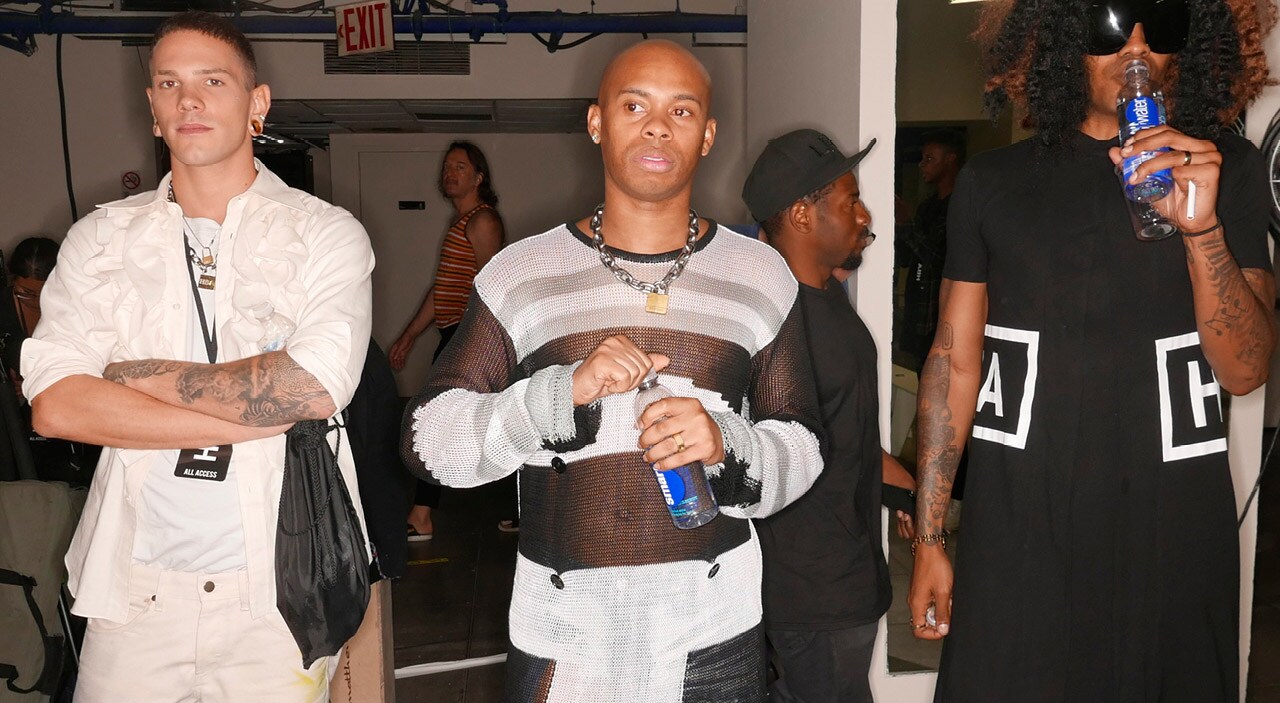 Akeem: What attracted me at first was seeing the person and thinking, "She's beautiful" and then watching how it all happened. I just thought, "Wow this needs to be exposed and be seen for what it really is, which is way way too much!" But somehow, it ends up looking flawless. (Laughs) It's like what do you have to go through in order to look perfect! 13-year-old girls are watching this!
Shayne: I know!
Akeem: I was really interested in this one girl, who was transforming into all of Lil' Kim's different makeup looks over the years. Also, there were a few images of men contouring that went viral and popped up on my feed. I'm a big Lil' Kim fan and I worked on RuPaul drag queens a lot with HBA's Studio Director Paul Cupo, so its been a mutual like of ours for a while now.
Inge: In my work it's always been important for me to keep a certain rawness. I love imperfections. That's much more interesting for me than perfection. I've always seen beauty in a different way. I see every face and every person has something that I want to bring out. I don't want to just put camouflage all over the place. It has to live for me!
Shayne: Totally. It's the idea of transforming personalities into physical objects. You have to incorporate what's going on in the world and make sense of it within someone's personality. That's what I read from your work in the past.
Inge: It is, but I also see it in the moment you make your choices with your models. They are really faces – that's what makes it interesting.
Shayne: I love large noses! Great noses. (Laughs)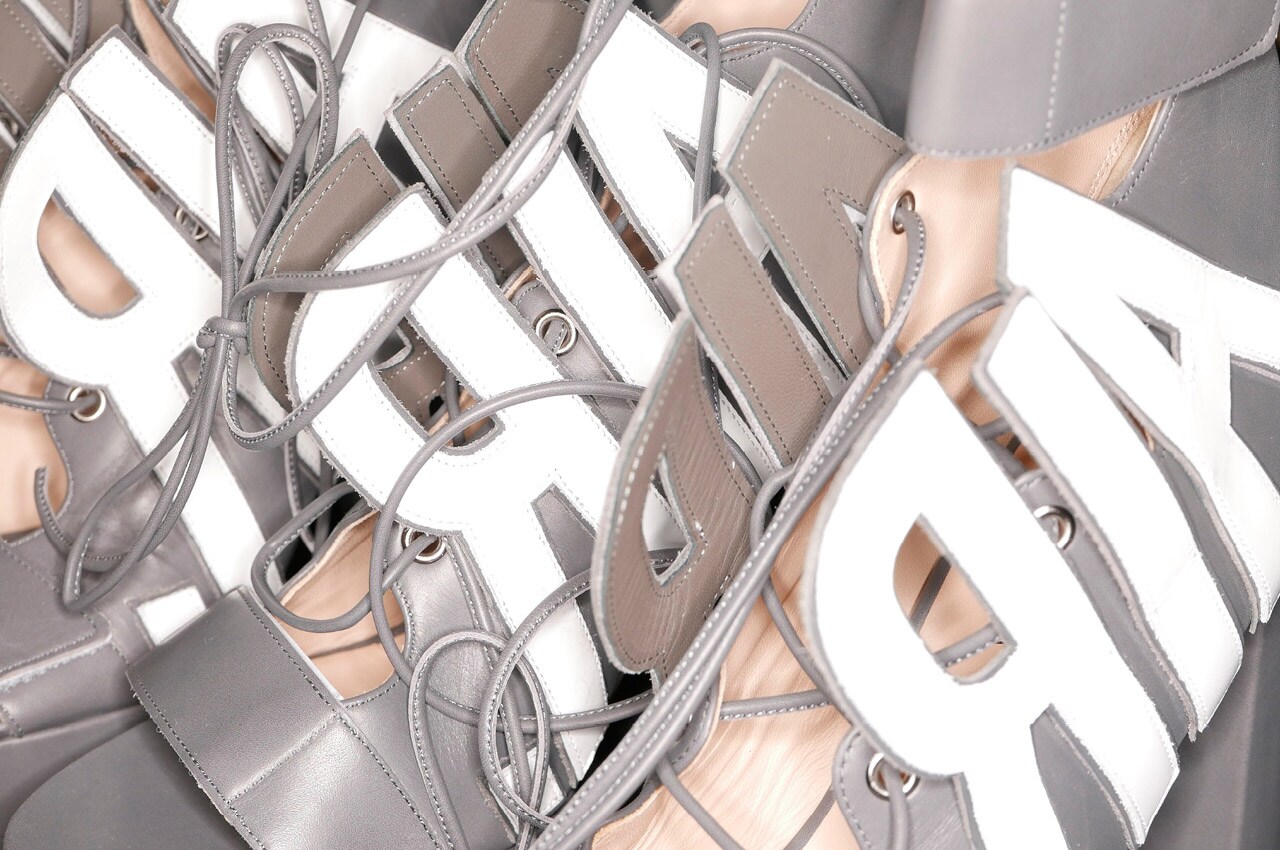 Inge: I'm always so curious to see who is in the show. I know that for you the casting is very exciting. Always!
Shayne: Well, you have to make it believable. Like this person can actually pull it off. That matters to me a lot.
Inge: But that's the reason you make your choices. When you do something it doesn't feel ridiculous. It doesn't feel strange, you know?
Shayne: Exactly. It's like an uncomfortable concept in a comfortable setting.
Inge: The thing is, the way we work together means we don't need a lot of words. Even the first time we worked together.
Akeem: It's a very visual process. I don't need to send a three-paragraph email explaining something, it's like, let's allow things to get lost in translation. Somehow we just enter this maze.
Shayne: It's so important that things do get lost in translation. It's what our world lends itself to. That's how we allow each other to play – it's where the creativity comes in. You don't need to say everything because you want the other person to experiment with their idea without forcing it. It's like you are creating something outside of yourself for this world. I like explosions – these collisions that happen. It's like atoms blasting at each other. I have that with everyone I work with, like Arca.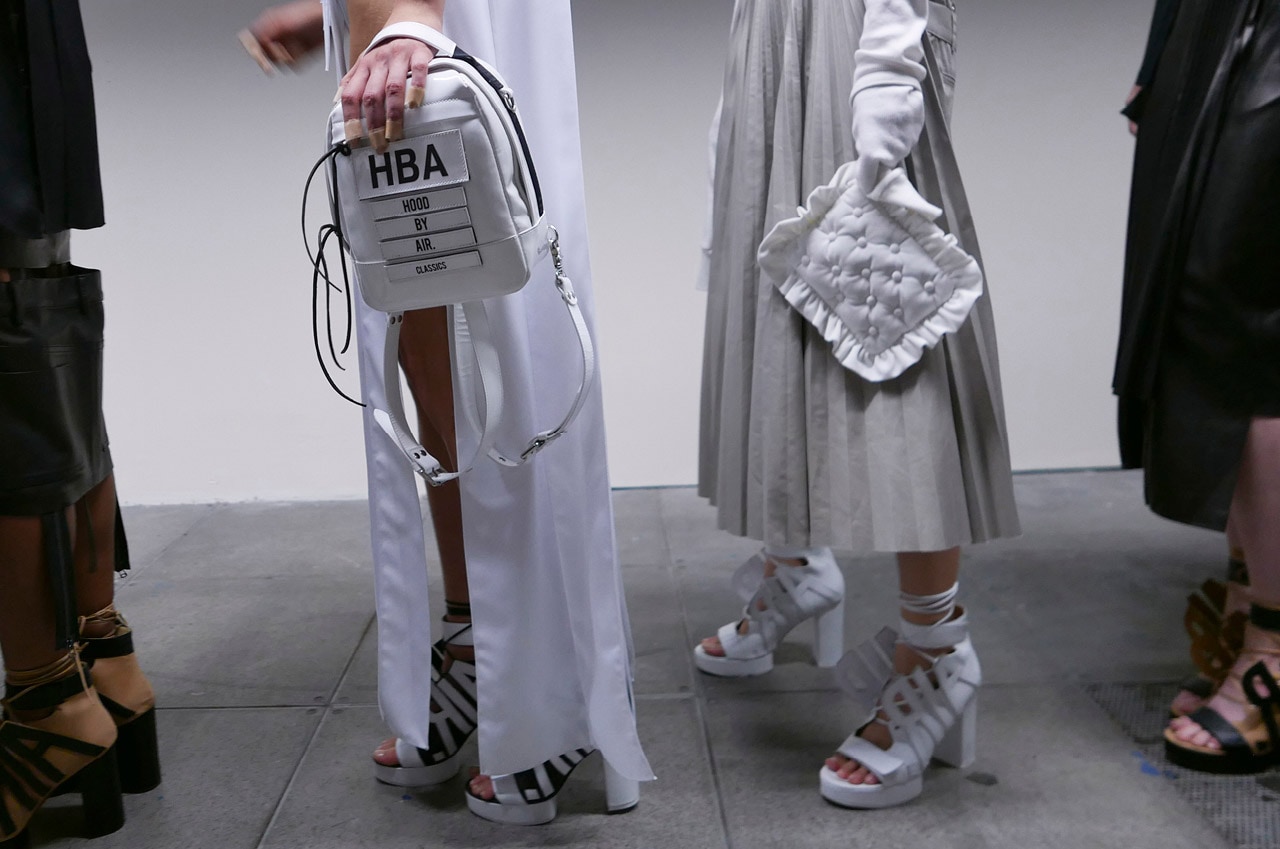 Akeem: I mean Inge has more experience in fashion than both of us combined! (Laughs)
Inge: It's funny, when I started working a makeup artist wasn't considered famous. We were really backstage, in every sense of the word. That was that! It was perfect then. For me, the most important period was with Margiela. He's an old friend of mine. I started with him from the beginning and did every season until he left. He was the one I could really experiment with because his vision of beauty was just like mine. He was one of the first to do street casting. He was looking for girls who weren't normal. We were very inspired by Fellini in the 80s because there was this book with all of the faces that were used in his movies. He was looking for really specific expressions and characters. For Martin, that was really important.
Akeem: My whole thing – and Inge gets this too – is that we want to create new references too. We want people to be inspired by it and really make something of it.
Inge: When I think about my whole career, it's really important that I mesh well with the people I work with otherwise I'm blocked. It has to stay new. I don't want to do something bizarre just to be bizarre or extravagant. I hate that. It always has to be rooted in the now. That's so important.