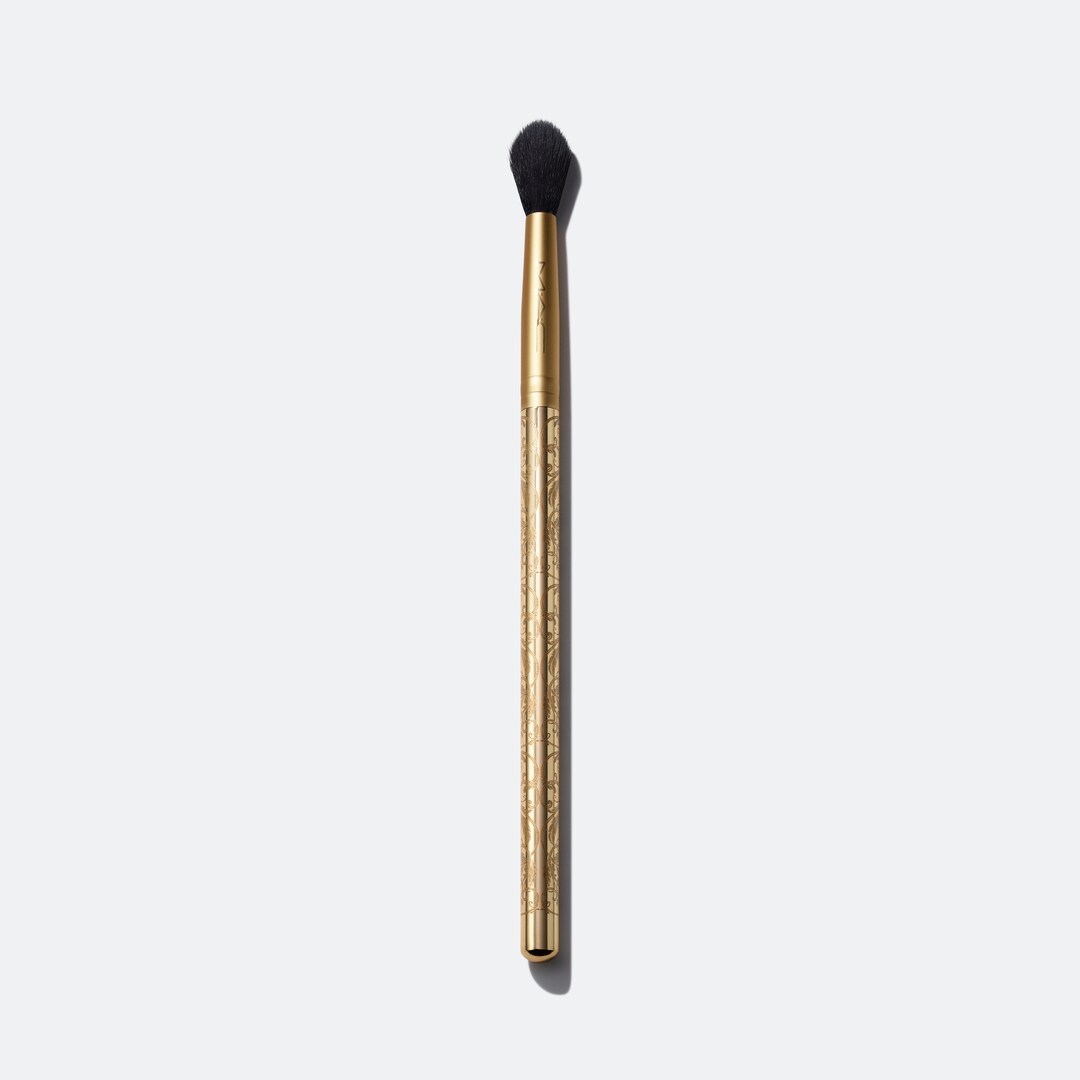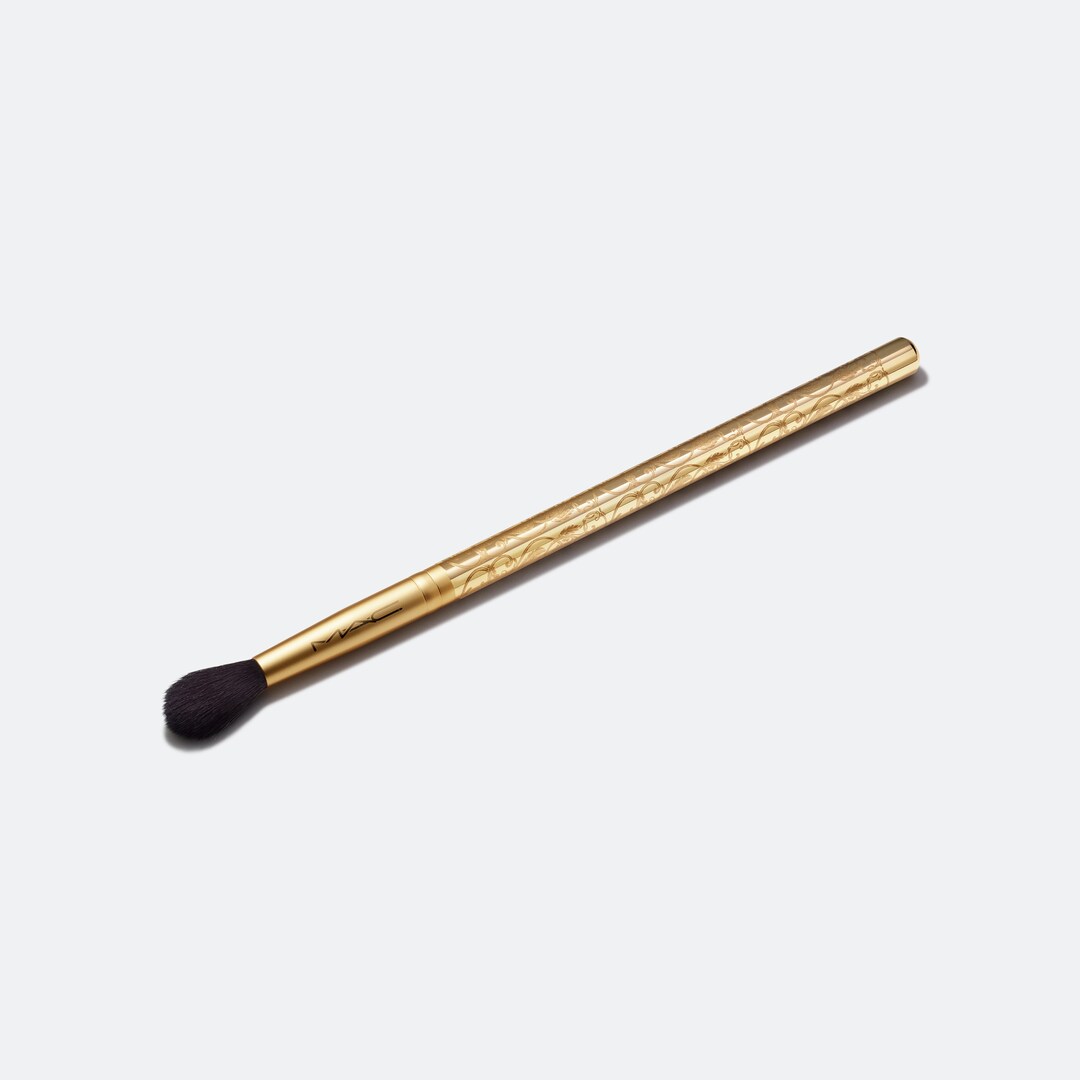 224S Brush / Tempting Fate
A limited-edition, tapered brush that sheerly applies and blends eye shadow and is perfect for contouring the creases.
Full Description
Indulge in opulence with a luxurious, special-edition blending brush enrobed in gilded baroque packaging. The M·A·C 224S Brush is a tapered blending brush that sheerly applies and blends eye shadow and is perfect for contouring the creases. It has soft and wispy fibres that taper to form a medium-sized dome shape – ideal for blending out harsh lines. The rounded tip provides enough control to contour eyes, while also being lightweight enough to softly diffuse any form of eye shadow or pigment. This brush can also be used to precisely highlight brow bones or the nose. This best-selling brush is a must-have in every makeup bag. Our 100% synthetic brushes incorporate the latest innovations in fibre technology for superior performance and improved longevity.
Key Claims and Benefits
Expertly engineered with high-grade synthetic fibres that are resistant to breakage
Non-porous fibres that are easy to clean
Usage
Use by either sweeping, swirling or stippling to apply or blend colour.
CARING TIPS
Proper care will maintain the integrity and quality of the bristles so they continue to deliver perfectly consistent results over time.
Daily Care: Clean brushes using a soft cloth or a towel dampened with M·A·C Brush Cleanser. Gently wipe brush head over the cloth until all makeup has been removed.
Weekly Care: Wash brushes using M·A·C Brush Cleanser and warm water. Wet the head, making sure the brush head is pointed downward to prevent water from seeping into the barrel, as you gently massage the fibres lightly with your fingers – working toward the tip. Rinse well. Carefully squeeze excess water from the brush head, wipe on a soft towel and gently arrange fibres back into their original shape. Lay flat on a fresh towel and allow brush to dry naturally. Do not stand up or use until completely dry.
Ingredients
Unfortunately this product is currently out of stock.
Temp Out of Stock
Sorry, this item is inactive.
When will it arrive?
Provide your US shipping zip code to get an estimated arrival date for in-stock items.